Your specialist for industrial service/industrial cleaning, mobile suction dredger rental as well as gravelling and gravel removal for flat roofs. We are headquartered in Kerpen/Rhineland and maintain an additional branch in Aschaffenburg.
By working with us, you may benefit from 35 years of experience in the areas of industrial service, industrial cleaning, roof gravelling and its removal together with mobile suction dredger letting! Our large fleet of vacuum trucks and suction dredgers, including a max loader with a suction unit and the latest technology in industrial cleaning, will provide a reliable support for your projects.
Akzeptieren Sie die Cookies, um das Video zu sehen.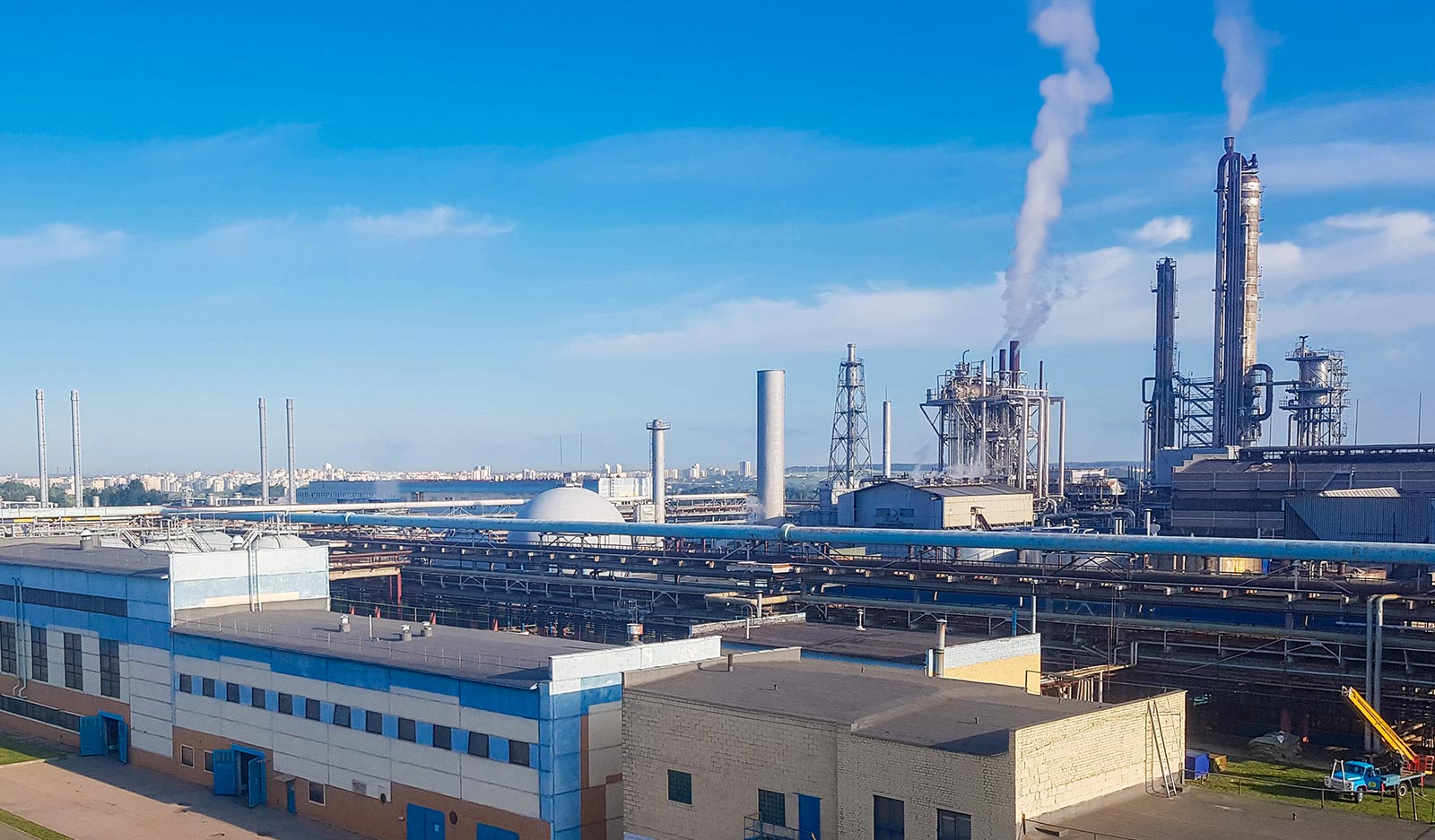 INDUSTRIAL SERVICE
Professional Industrial cleaning by MAS: On the go for you!
Cleaning and maintenance of your facilities including the subsequent professional disposal of waste, helps to avoid functional failures and downtime in your company. A professional industrial cleaning improves processes and increases your firm's productivity. The economic value of MAS industrial services is clear – We will help you save valuable time and personnel costs. In addition using our VACU Press vacuum truck and suction dredger will drastically reduce dust development, which protects the environment and the health of your personnel.
MAS offers both industrial cleaning by hand and with the aid of our modern machinery. We can be employed flexibly, and will fulfil your requirements in the shortest time possible.
Our trained and experienced staff have acquired all of the important certifications. We of course fulfil all of the requirements with regard to work safety (SCC), as well.
Our technology and our experienced team are at your service – 7 days a week, around the clock.
Contact us – We will advise you free of charge!
Our industrial services:
SUCTION CLEANING
BLOWING CONVEYANCE
DUST-FREE FILLING
FURNACE CLEANING
SANDBLASTING
SEWAGE PLANTS/ SEWAGE TREATMENT PLANTS
BIOGAS PLANTS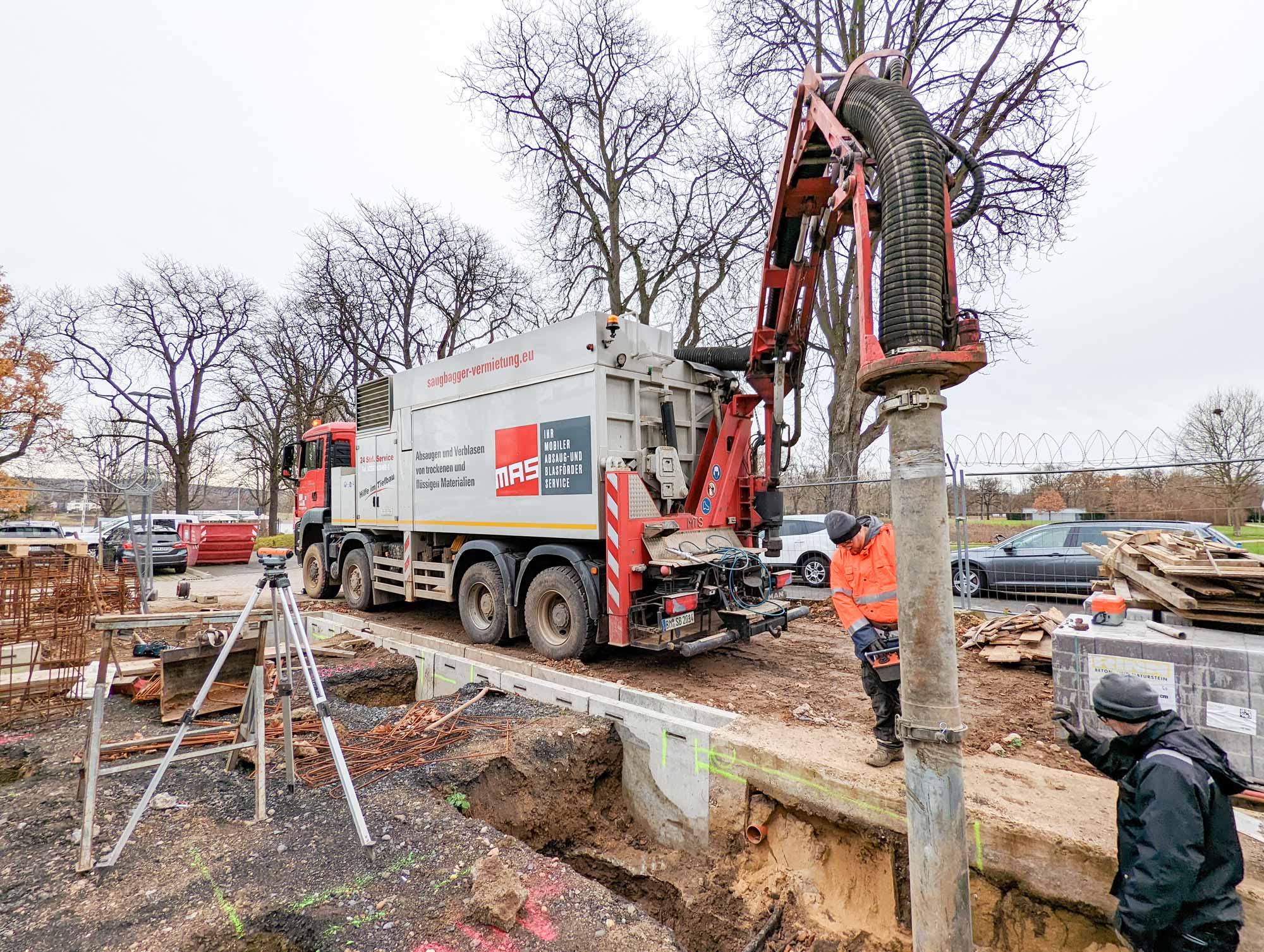 SUCTION DREDGER SERVICE
Mobile dredger rental with MAS – your partner for civil engineering
Take advantage of the economic and gentle form of suction instead of manual shovelling or rough dredging! Inquire about mobile suction dredger rental with MAS.
Our modern and powerful mobile suction dredgers guarantee precise and flexible application due to their special features:
All-wheel drive, 8x8
Suction while driving (hydrostat)
10 m³ capacity
Food industry
Range of up to 180 m
11-meter boom
Suction of all materials up to 40 kg and 25 cm in diameter
Depending on the application, only small points of entry are necessary
Compressed air (including air lance and spades)
Pressure washer, 150 bar
Rotating suction pipe for selective boring of holes (posts, piles)
Damage to cables, pipes and other sensitive objects are avoided using our mobile suction dredgers. Mobile suction dredgers are suitable for many applications:
Concrete and gravel plants
Industrial facilities
Civil and pipeline construction
Track construction
Gardening and landscaping (especially gentle uncovering of tree roots)
Archaeology
Special incidents, e.g. disasters
Construction sites of all kinds
Food industry
Save time and reduce labour costs with mobile suction dredger rental from MAS! Our vehicles are available for you, including a machinist on request and with support staff – 7 days a week, around the clock.
Contact us – We will advise you free of charge!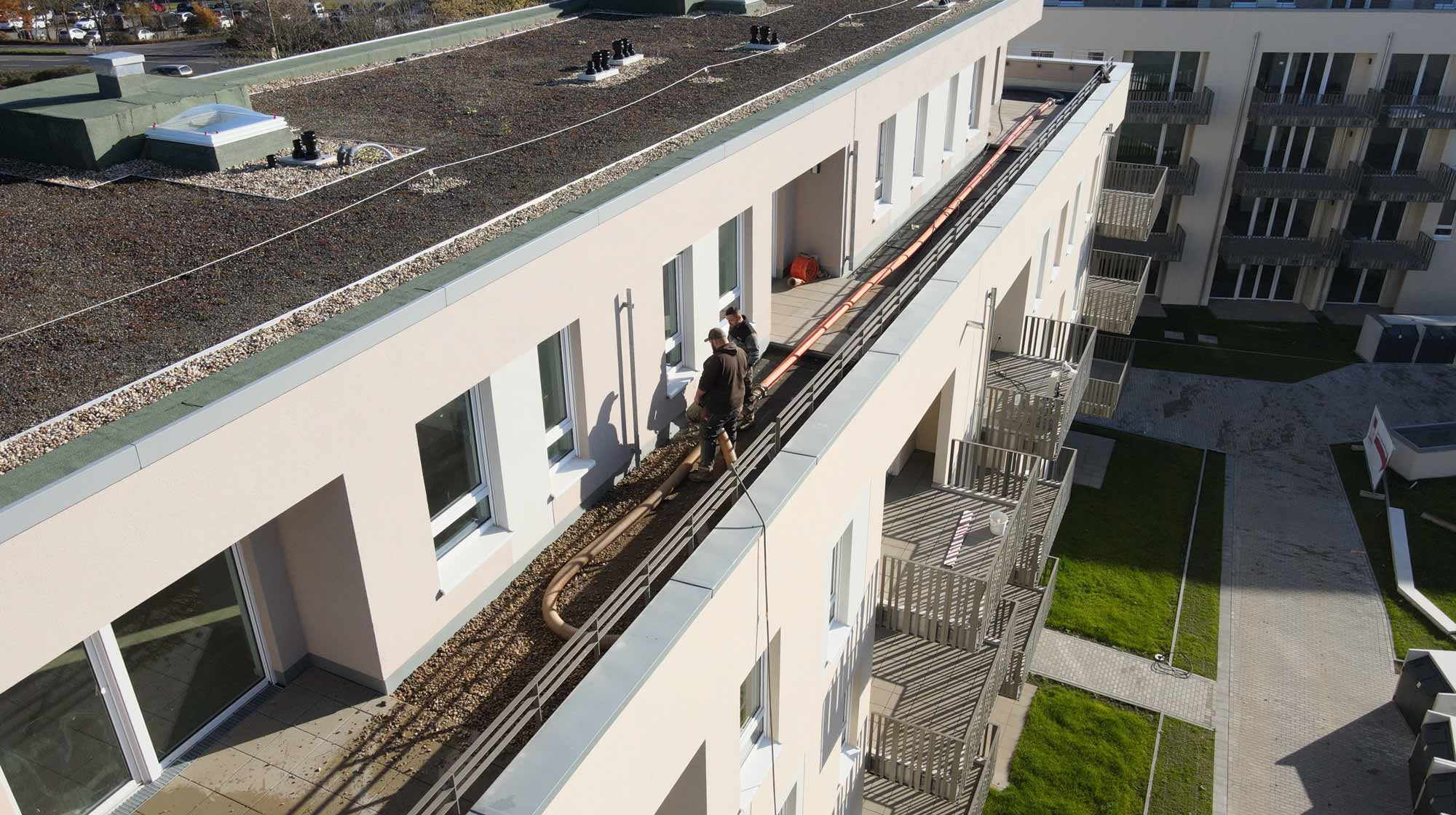 FLAT ROOF SERVICE
MAS Flat Roof Service: 7 days a week – around the clock!
We are happy to assist roofers in flat roof greening: from vacuuming the old materials and proper disposal, through to inflating the new substrate!
Is there a danger of roof avalanches or even of the roof collapsing due to a sudden snowfall and high snow load? MAS snow vacuuming service will provide immediate relief for your roof.
MAS Flat Roof Service:
Clean, fast and efficient
Economic value through cost-savings (time & personnel)
Environmentally friendly and protective of health
Great heights and inaccessible places are not a problem
Avoidance of damaging the roof cladding
Trained, experienced staff
Implementation in the shortest time possible
High flexibility - can be employed anywhere
Certified operation
High standards on occupational safety and quality of technical staff
Our technology and our experienced team are at your service nationwide – 7 days a week, around the clock.
Contact us – We will advise you free of charge!
Our flat roof services:
GRAVELLING AND GRAVEL REMOVAL
ROOF GREENING: SUBSTRATE BLOWING & VACUUMING
SNOW VACUUMING SERVICE
DISPOSAL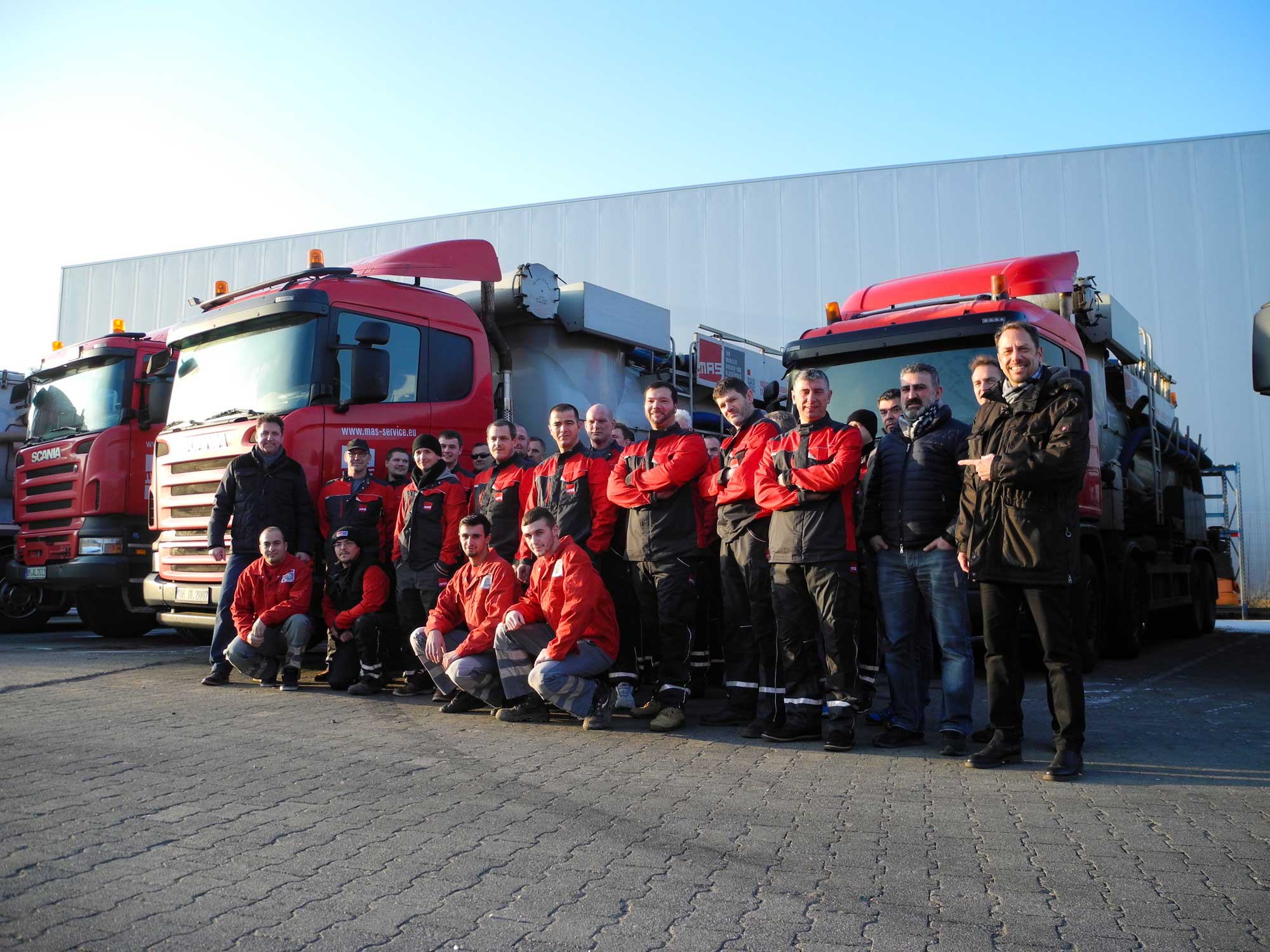 COMPANY
Trust the MAS professional team
365 days a year, 24 hours a day - explore how this commitment and flexibility in implementing your tasks pays off in all our areas of expertise: roof gravelling, removal of roof gravel, mobile suction dredgers, industrial cleaning, and industrial service. Our team of young employees and personnel with years of experience is complemented by our "know-how" in modernising our technical equipment, whereby, in the automotive sector, we rely on, and collaborate with well-known manufacturers. The constant training of our team in the core areas of "mobile suction dredgers", "roof gravelling", "roof gravel removal" and "industrial service" further improve the level of professional expertise and underlines our high quality standards.
Give us a try – the MAS team is looking forward to seeing you.
Your contacts in Aschaffenburg:
Stephan Otto
Niederlassungsleiter
Your contacts in Hamburg:
Dominik Schüll
Niederlassungsleiter
CONTACT
We look forward to seeing you